Hi - welcome to the CADfab3D
Your partner for digital dental technology
Video Copyright by Desktop Health

CADfab 3D
We love the combination of digital milling and printing technology!
CADfab3D's innovative manufacturing is based on many years of dental technology experience and expertise from the dental industry. With our partners for the development and production of dental, light-curing high-performance photopolymers, trend-setting materials are created for technical progress in practices and laboratories. The technology used for additive manufacturing is 100 % adjusted to the desired application. In this way, we achieve high quality for a wide range of dental technology solutions.
High quality dental materials from leading manufacturers
Professional post-processing equipment for class II products
Coordinated printing and milling process for every indication
Validated design partners
Mornste Additive Manufacturing - process
Precise fit for dies and laboratory analogs
Cooperations and developments with industry partners
Sustainable shipping materials
Easy data upload and online order management
Data upload & data security

The scan or finished print data must be uploaded as open .stl or .ply. To do this, simply go to MY ACCOUNT register. After that you choose link SHOP select the product and service you want. You can upload your files protected. Don't worry! Our tool automatically encrypts data and names. Only you can see the sensitive patient data. You will be informed about the order status by mail or you can see it in your order management at any time. A quick guide to the data tool - if necessary - can be found at here All scan & design data will be stored securely and encrypted in Germany for 3 months. After that, they are automatically deleted after prior notification.

You can conveniently pay for our products and services by credit card or PayPal after ordering. A monthly invoice is also possible. Feel free to contact us!

Shipping & packaging and the sustainability

For shipping we use our partner UPS. Here you can choose from different time options. From delivery before 9.00 am or during the day. Sure, sometimes it is urgent - but in the end it always costs resources in different forms for all parties involved.
Price list
Sustainability and environmental protection are important to us. Generally speaking, additive manufacturing is a resource-saving process; unlike milling, there is no waste. However, it is in the nature of things that the materials themselves are plastics in various constellations. We guarantee environmentally friendly handling and disposal of all production-related materials. The packaging should protect your print results during transport. It fulfills this purpose even without elaborate film lamination, glossy prints and foams. We therefore pack appropriately and above all environmentally consciously with recycled materials and can thus keep our ecological footprint in balance.

We have. We give. And you can always talk to us.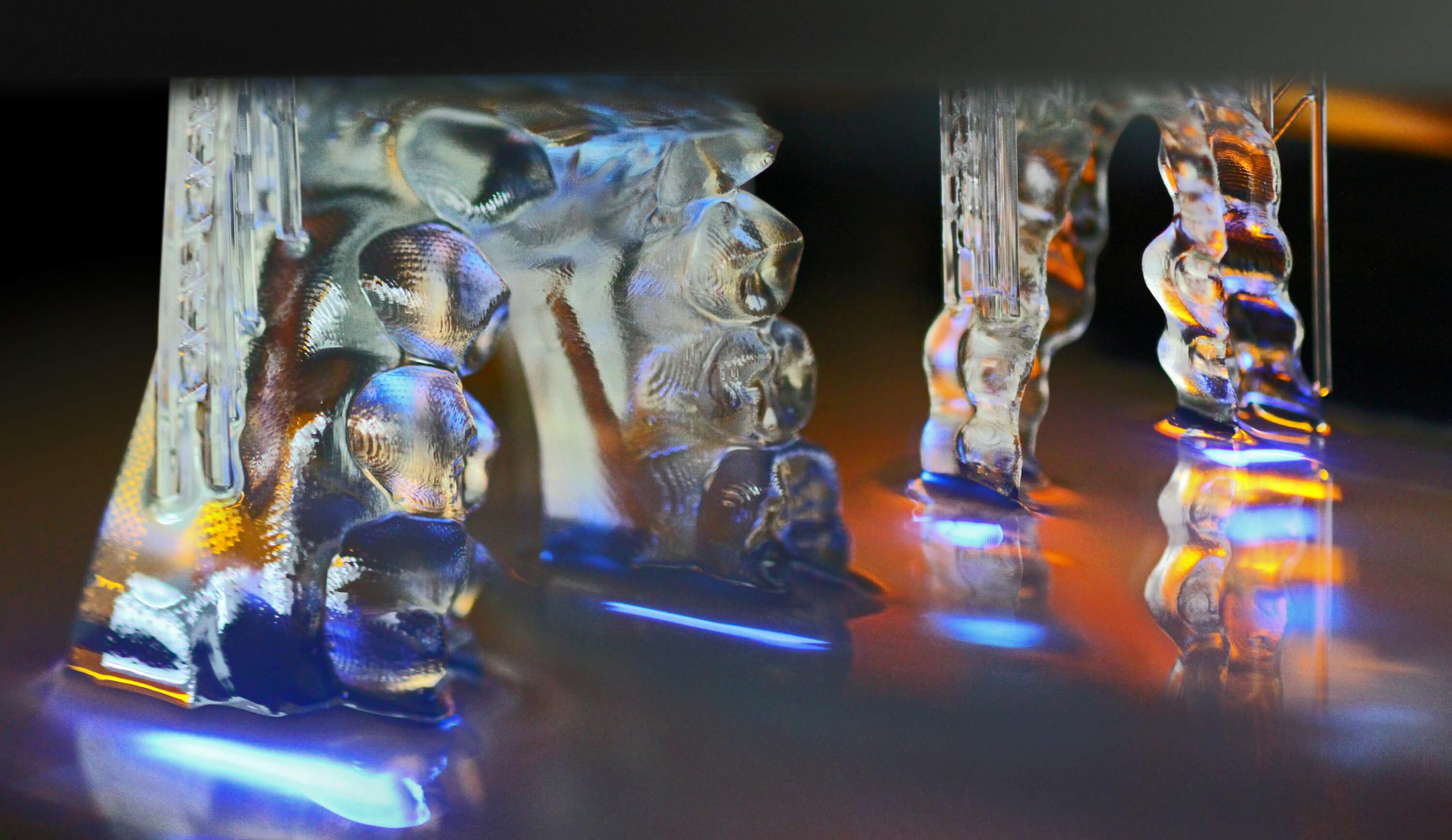 CADfab 3D
Individual solutions and consulting
As specialists in digital dentistry and dental technology, we know from experience what it takes to ensure a functioning and efficient process. Together, we analyze your needs today, consider tomorrow's challenges and develop a concept that is right for you. No experiments - but your solution for an efficient and profitable production process. Consisting of the right equipment and the right materials.